Dragon boat racing contest held at Fuhai lake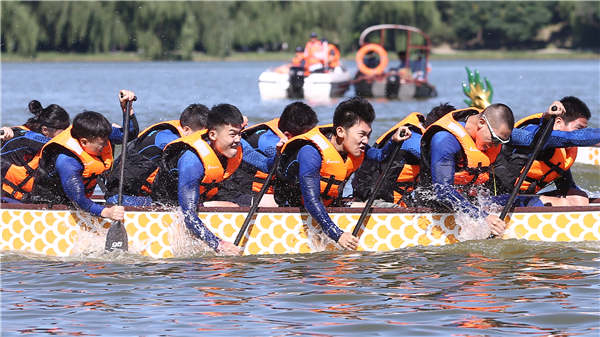 The inaugural Yuanmingyuan Cup Dragon Boat Competition was held in Yuanmingyuan Ruins Park in Beijing on Sept 8.
The racing began in Fuhai Lake in the park, and attracted 11 teams, 12 people in each, to compete, including the Peking University dragon boat team, the Daxing district dragon boat team, and a squad comprising volunteers in the park.
One team comprised people from Germany, the United States, France, and Australia.
Dragon boat racing is an old ritual, which is part of the Duanwu Festival (also known as the Dragon Boat Festival, celebrated on the fifth day of the fifth Chinese lunar month), but it now seen as a modern sport.
Yuanmingyuan, or the Old Summer Palace, was the biggest imperial resort during the Qing Dynasty (1644-1911) until it was destroyed by Anglo-French invaders in 1860.
In the Qing Dynasty, dragon boat races were organized in Fuhai Lake (meaning "lake of fortune") and attended by the emperors.
According to the park authorities, the races were held to promote traditional Chinese culture.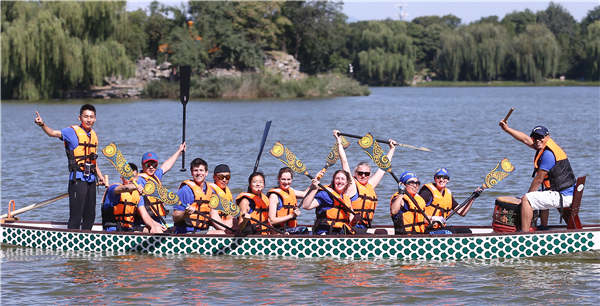 Source: china daily
Date:
2018-09-12